Special Offers are for  a Limited time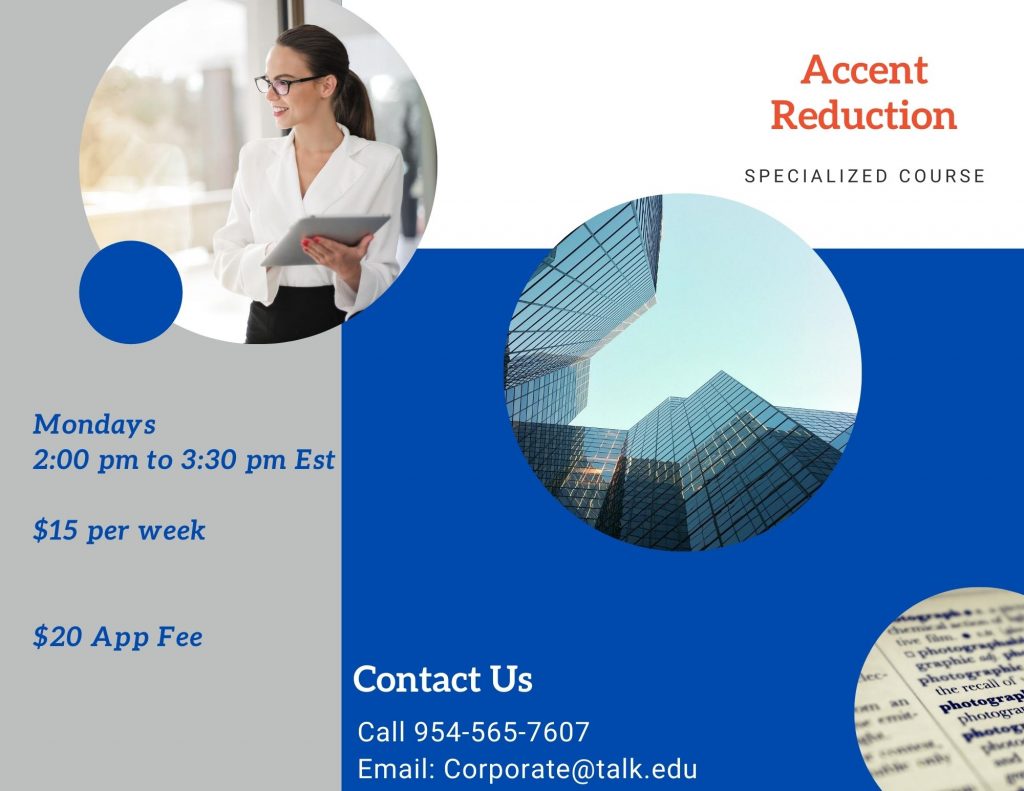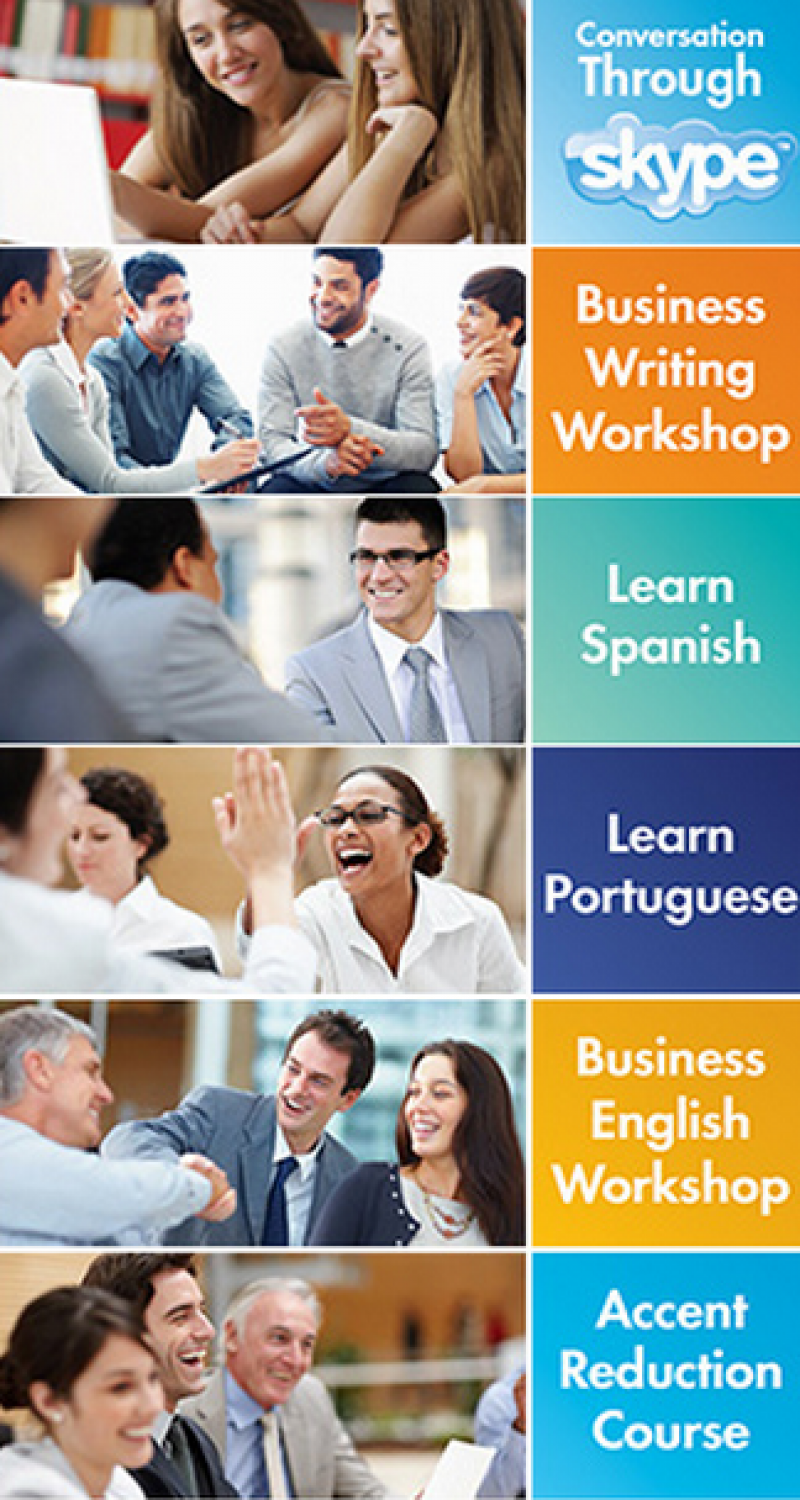 Conversational classes are a convenient way of taking classes at the comfort of your home, place of business or anywhere in the world when you are on the go. They offer more flexible hours and at a reasonable price.
Business writing shops are essential in today's corporate world, with each key we must ensure all that we are saying to the recipient is conveyed in a clear and concise manner.
Learn Spanish with us to stand out in the job market, expand your horizon,understand your Latin community, to make new friends, and so many great advantages of learning Spanish with us.
Learn Portuguese as a second Language. Portuguese is spoken in 11 countries on 4 continents, and trade is increasing between the world and Brazil.
Learn Business English with us to improve you writing and speaking ability for your business goals. You will be able to refine through focused grammar and fun rhetorical exercises.
Learn Accent Reduction with us to ensure that you are clearly stating your point when speaking to a coworker, friend and even a family member.