Spoken Languages
Talk Corporate offers a solution that meets your needs to learn a variety of languages such as English, Spanish, Portuguese, French, Chinese and many others. Benefits are endless as you learn among many other benefits to:
be a global citizen,
increase performance at work, and
improve cognitive skills
Several studies and statics show the benefits of learning a foreign or second language. Let's take for example, the American Community Survey (ACS) 2009-2013 which shows us the results of the language diversity that exists in South Florida. The graphics indicate the number of people that speak mainly Spanish in comparison to English.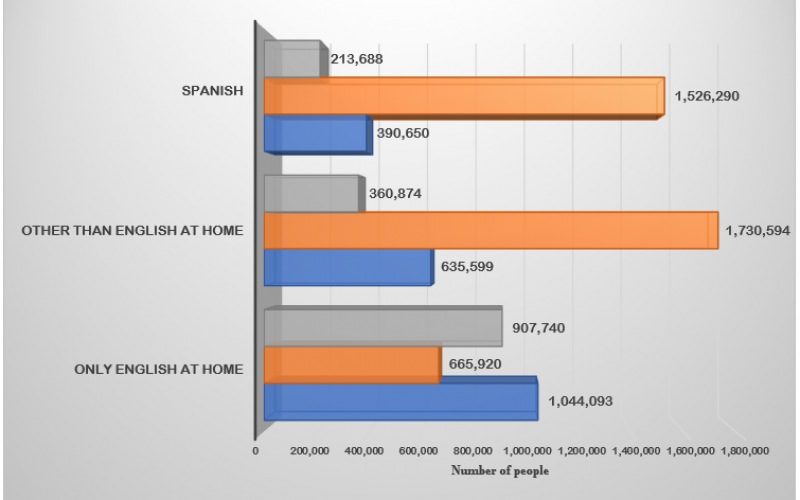 Detailed Languages Spoken at Home and Ability to Speak English for the Population 5 Years and Over for Counties:  2009-2013 Release Date: October 2015
Source: U.S. Census Bureau