Learning a Language Using Stories
Learning a Language Using Stories
One of the best ways to learn a foreign or second language is using storytelling as an activity to gradually acquire the language rather than memorizing the vocabulary and rules. It allows the students to pay more attention to what is said than how it is said. Digital storytelling is the practice of using computer-based tools to tell stories. 
This technique should be used more often when teaching students. Usually, the stories tend to be quirkier and more memorable; therefore, students are more engaged. Also, when working in groups, students tend to work as a team in a very creative way when putting into practice the vocabulary and grammar they learn in class, in context. Understanding language in context is meaningful and real. When you have the chance to retell stories, you have the change to realize how much you have learned.
Nowadays, Digital Storytelling has become a very effective learning tool for students who want to learn a new language and create their own stories. It does not matter in what level of the language you are, you can research a topic and then choose a particular point of view to discuss the topic. You will have the need to organize your ideas, ask questions, express opinions, and construct narratives to present to the audience via online. You also have the chance to share your work with your peers and exchange ideas.
You can learn more about this technique by following this link:
http://digitalstorytelling.coe.uh.edu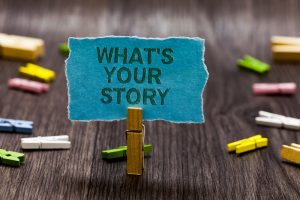 Talk Corporate, is always at the forefront of language teaching, developing new techniques to enhance the learning of our students. We invite you to join our language courses to get the most of it!